The funding program for impact startups
Designed and run by the successfull social enterprise soulbottles.
Backed by the European Social Fund and the State of Berlin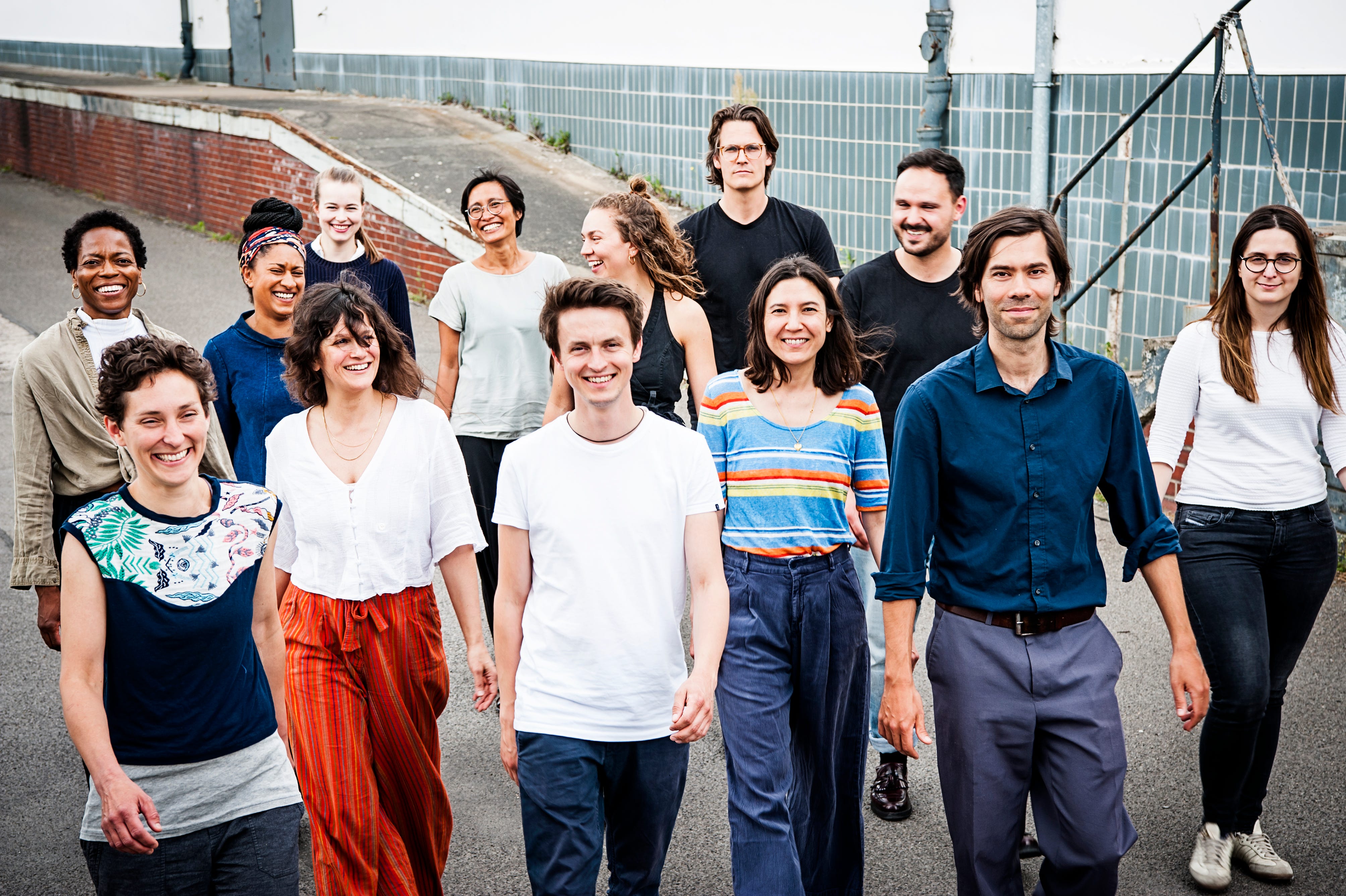 Your next step as an Impact Startup.
Benefits at a glance
We live New Work: development at eye level.
100% publicly funded - independent and transparent.
Coaching & trainings worth > 1.500 EUR per person
13.200 Euro scholarship per person
Large network and connection to the impact & social economy
Organic veggie lunch from the in-house chef
Own coworking and community space, regularly startup events
Personal certificate of participation
Shall we travel a bit together?
We will accompany startups like yourself for 6 months with our in-depth program.
Phase 1: Presence
Month 1-2
Intensive training program,
two workshops per week.
You will receive practical input on

Business Devolopment
Personality & Mindset
Impact
Phase 2: Practice
Month 3-4
User testing, cooperations, pilot customers - time to realize your product and get out there. You go proactively into the acquisition, are at events and meet with potential partners.

Regular pitch events & feedback
Peer learning
Networking
Fairs, events, festivals
Phase 3: Perspective
Month 5-6
Time for reflection and outlook: "What are our plans for the time after the soulincubator?" You discover possibilities for follow-up financing and get clarity about your future

Closing event, Impact Investment Day
Coachings
Fundraising
What can we offer you?
A strong community and lots of resources.
Get to know our program modules here.
Scholarships
You will receive a total of 13,200 euros for your living expenses during the program (2,200 euros per month).
...Berlin is no longer the cheapest place to live. With the scholarship you can better concentrate on the essentials: Your startup.
We are supported by the European Social Fund (ESF), which finances the program and the scholarships together with the state of Berlin.
Coworking
No startup without a workspace* and a community!
With us you get a desk and co. as well as lots of opportunities for exchange.
The 400m² coworking space is located in the Berlin headquarters of soulbottles in Berlin-Tempelhof - south and not far from Tempelhofer Feld.
*Stage incl. technology, kitchen, balcony, chill areas, storage space, phone booths, sports room and meeting rooms to be more precise ;-)
Lunch
Brainfood for Entrepreneurs: you will receive a free vegetarian or vegan lunch from our in-house chef from Monday-Friday*.
Insider Knowledge: Our chef is called Kitchen Wizard and he only uses magic with organic quality.
* Everybody needs some time off - that's why we can't always guarantee a lunch.
Trainings
For the jump into clear water -
Our workshops are practice and impact oriented and are constantly being developed.
The training program has been designed based on the founding experiences of soulbottles. It helps you to master the many challenges on the way to a successful social enterprise. This includes topics that are not well represented in other programs, e.g. impact measurement, personal development, ownership of responsibility or non-violent communication.
Of course we will discuss your value proposition, market size, target grous etc. - don't worry ;-)
Events
With us you are not guests, but protagonists:
Pitch your ideas in different settings: Mutual, in front of an audience, experts and investors or at fares and other network events, for example with partners like Impact Hub and Motion Lab Berlin.
We always invite a broad spectrum of potential funding partners - from private angel investors to family offices and impact funds.
Mentoring
Our mentors are experienced founders and will support you on an equal footing with expertise, feedback and networking.
Your development partners are also an important interface to further resources. They have themselves contributed creatively to the sustainable growth of a company.
Get to know them here:
Paul Kupfer
Founder at soulbottles
Waldemar Zeiler
Founder and CEO at einhorn products
Jessica Könnecke
Founder at Mit Ecken und Kanten
Heiko Butz
Founder at Koawach
Founder at Diametos
Inga Mücke
Founder at ildsjeler.studio


Naomi Ryland
Founder at tbd* (formerly The Changer)


Georg Meuser
Founder at nxt milestone
Thekla Wilkening
Communicator / Author / Activist
CCO at Startnext
Patrick Boadu
CEO at soulbottles
David Löwe
Founder at Everdrop
Sabinna Rachimova
Founder at Sabinna
Kerstin Buschbeck
Team and Startup Coach
Systemic Coach for Collaboration and Team Development
Rémi Saint-Jean
Impact Business Designer and Coach


Johanna Ebeling
Former COO at soulbottles Lecturer Entrepreneurship at HTW Berlin





Georg Tarne
Founder at soulbottles & core partner at dwarfs and Giants
FAQ
Applying and participating in the soulincubator.
1. General
Are there any costs associated with participation?
No, participation in the soulincubator is free of charge


Can we contact you before our application and clarify further questions?
Yes, you can contact us via the contact form. It is also possible to have a preliminary conversation with the project team in advance of the application to ask questions.

Is the program conducted in German or English?
The program is mainly conducted in English. However, for administration, documentation and reporting during participation and specific workshops, it is helpful if you have advanced German language skills available in your founding team. We are happy to support international teams, also with visa issues.
How many teams are supported in total?
Within a batch of 6 months we support a total of 18 participants. The number of teams per batch depends on the suitability of the applications. We expect 5-9 founding teams.


How long does the program last?
The soulincubator is a 6-month intensive program. There is no possibility to extend the scholarship until further notice.


Can we reapply if we have already been rejected once?
Yes, you can reapply for the next batch. Only alumni of the soulincubator can't reapply.


Are we socially insured during the scholarship?
No, you are not socially insured through us, as you have a scholarship and not an employment relationship with the soulincubator. You will have to cover the costs for health insurance etc. yourself.
Can we work in the home office?
Yes and no - you should be present on site at the coworking space every day especially for trainings. Still it's possible to work remotly in case of sickness, care work, mobility constraints, (external) appointments etc.
What happens if our team changes during the program?
If your team changes, you have to inform us, the soulincubator team, immediately. If a scholarship holder leaves the program, he/she may be replaced by a new co-founder.
What can we spend the scholarship on?
The main purpose of the scholarship is to cover your living expenses.
You do not have to provide us with any information or proof of your expenses.
You have to take care of the taxation of your scholarship, your health insurance etc. on your own.
How many members does our startup team need to participate in the soulincubator?
You need to be at least two founders to participate in the soulincubator*. A maximum of 4 founders can be supported per team.


Our team also includes students and part-timers. Can they also be sponsored?
No, all team members supported by the grant must be working full-time on the project. Students or part-timers cannot be funded.
Non-funded team members can still remain part of your project team and work on it!

Do applicants for the scholarship need a university degree?
No, you do not need a university degree to apply to the soulincubator.
How far should our business idea be developed?
To apply for the soulincubator, you usually need a prototype/ advanced concept for your business model/product. It is not enough to just have an idea.


One of our startup's team members was previously working commercially as an individual.
Is there anything to consider?
Yes, if one of your team members was commercially active in the closely related field of the startup project before applying. In this case, the date of the business registration** is decisive for the admissibility of the application, even if no formal company foundation took place.
Can we work or freelance during the program?
Your fellowship is to be considered as your main and full time job (40h/week). You may not be enrolled as a student or be employed, even part-time. This does not apply to minor secondary employment (mini-job) and small-scale voluntary or freelance work.

Can I apply alone?
Yes, you can apply alone.
However, participation is only possible if you find at least one co-founder in time*.

* at the time of the conclusion of the scholarship contract


** date on which the trade license was issued.
FAQ
3.Founding, residence & company domicile
When is our startup/company considered "founded"?
Your startup/company is considered "founded" from the date on which the trade license was issued. The date of the notary's office or the date of entry in the commercial register does not apply.

Is it possible to apply if our startup is already established?
Yes, but your startup must have been founded less than 3 months before we receive your application. No significant revenue should have been generated yet.
We are already founded, but in a different state than Berlin.
Is this a problem?
Yes, the headquarters of eligible* founded startups/companies must be registered in Berlin during the entire program.
This also means that you may need to relocate the headquarters before the start of the fellowship.
Do all our team members have to live in Berlin during the program?
At the latest at the beginning of the program, all of your funded team members must live in Berlin. Unfunded team members are not affected by this.
You must provide proof of your primary residence in Berlin early on - alternatively, a residence permit ("Unternehmer:innen visa" is sufficient).
If you have a Non-EU passport, you would have to show a residence permit that allows you to work as a self-employed person or entrepreneur in Germany.
*3 months deadline, see above
FAQ
4. Our program & offers
Do you give us feedback on a cancellation?
Unfortunately, we usually cannot provide feedback on your rejection. Due to the volume of applications and the large number of criteria, we are usually unable to provide individual feedback.
However, it is possible to have a preliminary interview with the project team in advance of the application to ask questions and get feedback.
Do we also get (corporate) consulting services?
No, you will not receive consulting services in the strict sense. Your coaches, mentors and speakers in the training program are experienced experts who can give you advice and challenge you. The more concrete your concern, challenge or need for help, the better our experts can help you.
Do we get coaching or mentoring?
Every team gets a mentor and has access to a large network of coaches and experienced entrepreneurs as well as numerous other resources. Coachings will be available for all the trainings contents like business modelling, finance, marketing, legal, team-building, intellectual property, etc.

What does coaching and mentoring mean to you?
For us, coaching and mentoring means helping people to help themselves. You will be personally supported in your challenges through targeted questions and suggestions and will have experienced sparring partners in a coach and mentor.
Do we have to take care of resources like workshops, coachings, etc. ourselves?
Yes and no. You will receive a pre-planned training program in the first phase of the program (month 1-2), a mentor for the entire duration of the program and access to a large pool of experts and networks.
The pre-planned trainings cannot fully cover your individual needs, as all teams are at different stages/situations.
You should continuously inform us about your needs and ask for and acquire the appropriate resources for you through our networks. We will gladly support you in this, establish contacts or suggest people, resources or opportunities.
The initiative comes from you, the costs of suitable offers and the administrative handling is taken- over by us as the soulincubator.
Any questions? Contact us!
soulincubator Portfolio

Batch II: November 2022 - April 2023
Batch I: April - September 2022
Jan • Crafting Future GmbH
"For us, it was fulfilling to see so many different projects with the same vision. That really sets soulincubator apart from others. In the purpose-driven network, we have found an incredible amount of support. Everyone helps each other as they all share the same vision. Thank you so much for everything!"
Coral • Zero Waste Berlin
"Being a part of soulincubator has helped us to develop our project, not only with the financial support, but also through the network we could access. Being able to connect with a wide network of impact entrepreneurs* is what makes the Zero Waste Berlin Festival possible..."
Regina • Infini
"The program has been a life-changing experience. The workshops have been so helpful for gathering several skills as a co-founder and lots of awareness. Moreover, the community has been so supportive and lovely to each other. Couldn't be more grateful to soulincubator"
Felix • Foldie
"The workshops were great. The incubator and soulbottles were totally cordial and it was fun to be there. A great community and very good help for budding and existing startups."
Iasmin • Infini
"soulincubator is the perfect stepping stone for a starting sustainability oriented business. The environment is welcoming, the team is supportive and ready to provide a tailored experience for each startup. The workshops and coaching opportunities are useful and help guarantee a successful start! We are so lucky to be a part of the 2022 batch."


Marija • Conscious Living
"The large network and participation in a variety of events has allowed us to exchange ideas with potential customers and partners, which has helped us tremendously."


Marc • Project Wings
"The soulincubator has managed to connect many initiatives in a meaningful way in a very short period of time and provide a lot of added value to all participants. Especially the scholarship and the investor pitch were excellent."
Jan • ooohne
"For us, the soulincubator is start-up assistance, a network and, above all, a whole lot of resources that we can fall back on. Without the soulincubator, we would never be as far along as we are today."
Yasheeka • TNG
"soulincubator has added so much value not only to my company but to my life! Since starting the program in November, I have gained so much information and tools needed to grow as a founder in the start up world!! soulincubator is nothing less than amazing. I have not seen anything like this before! I am truly grateful for the indviduals working to help make my dreams come true!!"
Laura • Circu:Culture
"The soulincubator is a great place for impact entrepreneurs looking for a socially diverse working environment. The teams are very international and there is a very open and inclusive vibe! The program features workshops and talks on regular business areas such as business modeling, marketing etc. but also more alternative approaches on how to do business, reflecting contemporary financing means (i. e. steward ownership) or subtle topics such as values and power. Besides, the coworking space is very spacy and modern and vegan meals are provided every day, freshly cooked by a chef!"
The idea behind soulbottles is to motivate people to behave in a more sustainable way
and to produce all products as ecologically and socially compatible as possible.
With a soulbottle you can avoid a lot of waste - and make sure that there is more swimming in our oceans than just plastic.
With the soulincubator we support social entrepreneurs to develop their ideas and diverse solutions, to network with each other,
increase their impact and thus contribute to social change.
ProjectTogether is a non-profit organization that brings society, politics and business into joint action. With programs like Circular Futures, pressing challenges of our time are addressed. Startups of the soulincubator get access to a large network with lots of expertise, offers and resources for the development of their company.
The Business Angels Club Berlin-Brandenburg e.V. supports young companies with experience, contacts and capital - over 110 business angels have already invested more than 6 million euros in young companies from the region. The soulincubator startups will receive valuable feedback from a BACB jury on Demo Day and have the chance to be invited directly to a BACB Pitching Day.
The place for hardtech innovation in Berlin - prototyping, product development and technologies such as 3D printing, laser cutting, wood, metal and electrical engineering are MLB's specialties. The soulincubator and the MLB cooperate both conceptually through regular exchange of program managers and operationally with joint workshops, pitch and networking events.
Impact community, coworking space and a hub for mission-driven companies. At Impact Hub Berlin, entrepreneurs are empowered to develop solutions for people and planet. The soulincubator and the IHB's Circular Together program are the two incubators for circular business models in Berlin. The programs work together conceptually through regular exchanges of program managers, as well as operationally with joint workshops, pitch and networking events.
The European Social Fund is the European Union's most important labor market policy instrument for promoting employment and social integration of its citizens in Europe.
The ESF and the state of Berlin provide financial support for the soulincubator.

Our program takes place within the framework of Priority A of the ESF - Sustainable and Quality Employment: Workers, companies and self-employed people are better qualified for the rapidly changing labor market through ESF-funded projects in this area. In particular, women are supported in achieving professional equality. So that innovative company foundations and startups can sustainably establish themselves on the market, female and male founders of new businesses receive support for their entrepreneurial skills.

The soulincubator is part of funding instrument 5 - Promotion of Innovative Startups:
We support founders with a technology-based start-up concept, provided that the prototype or prototype-like process already developed in the initial stages still requires further constructive development in order to realize market entry.
We are part of Circular Futures
ProjectTogether is a pioneer for social progress. With their Open Social Innovation approach, they solve problems bottom-up, combining the wealth of ideas of civil society with the implementation power of institutions and companies. This approach also underlies the new innovation program on the Circular Economy: Circular Futures. Together, we are designing a social test bed to bring circular solutions to implementation.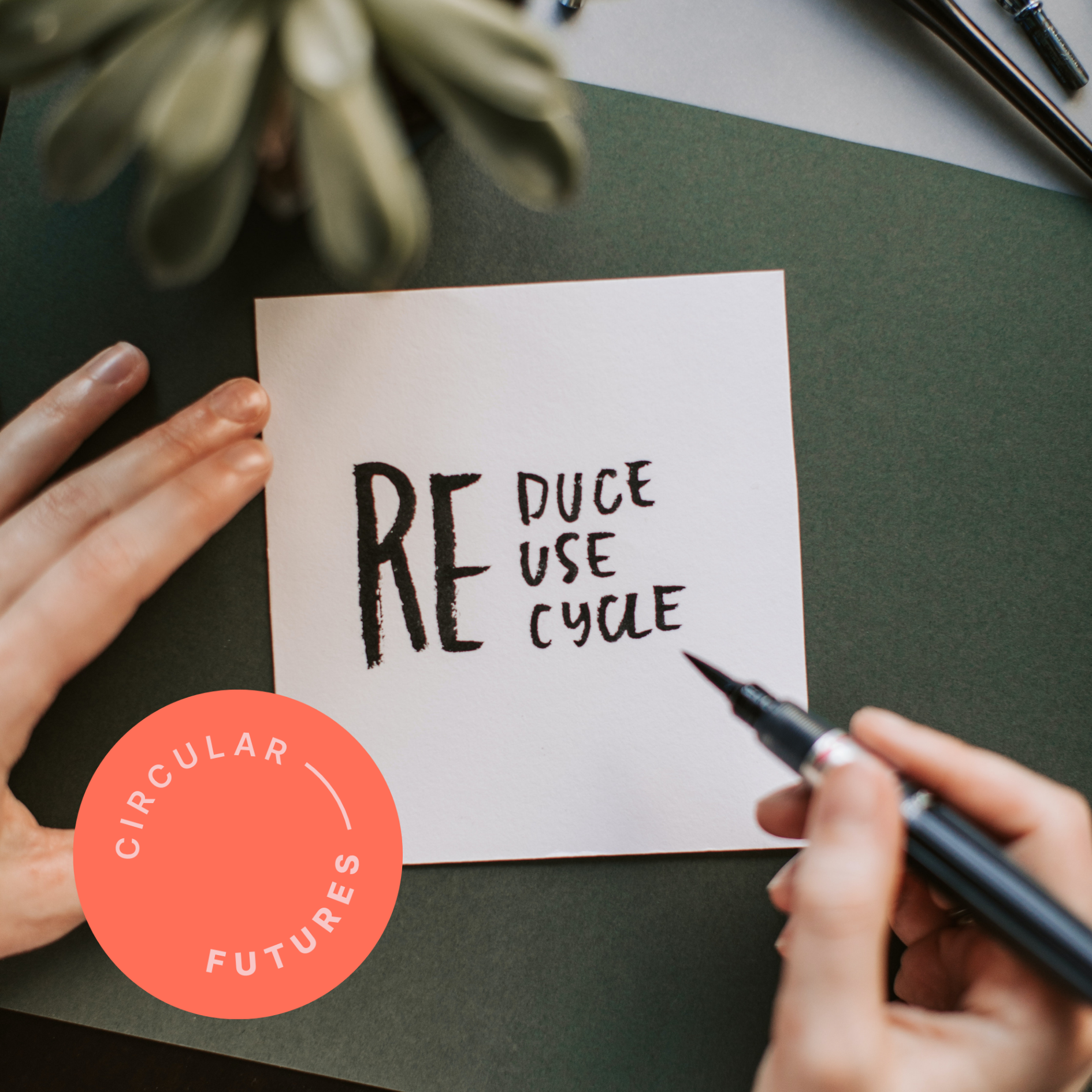 Become a partner of the soulincubator
Adress
soulincubator
C/o soulbottles
Volkmarstraße 1-7
12099 Berlin
Inhalte von Google Maps werden aufgrund deiner aktuellen Cookie-Einstellungen nicht angezeigt. Klicke auf "Zustimmen & anzeigen", um zuzustimmen, dass die erforderlichen Daten an Google Maps weitergeleitet werden, und den Inhalt anzusehen. Mehr dazu erfährst du in unserer Datenschutz. Du kannst deine Zustimmung jederzeit widerrufen. Gehe dazu einfach in deine eigenen Cookie-Einstellungen.
Zustimmen & anzeigen